Our community is centered around runners of all ability levels, so don't be intimidated by the times that some of our coaches have run. We specialize in coaching runners of all ages and ability levels. Having run fast ourselves only means that we've had the opportunity to train under, and learn from, America's best coaches. If you were learning to play golf, would you want to learn from Tiger Woods or some guy who played in high school? Running isn't any different from golf – you deserve to learn from the best. Our coaches are some of the most accomplished you will find anywhere.
Michael Hammond
Position: Head Coach
Years Coaching: 3
Personal Best:
800m – 1:49
1500m- 3:37
Mile- 3:57
5k- 13:58
Michael is a graduate of Virginia Tech where he competed in cross country and track, earning two ACC titles and four NCAA All-American honors. His individual efforts led his team to four ACC team championships: one in cross country, two in indoor track, and one in outdoor track.
Since exhausting his collegiate eligibility, Michael has competed post-collegiately- formerly as a member of Furman Elite in Greenville, South Carolina and currently as an independent athlete. He now trains at his alma mater while also serving as a volunteer assistant with the team.
Michael's passion for helping athletes succeed began while counseling high school runners at cross country camps. Since then he has coached several local athletes of various ability levels while continuing to gain experience at the college level.
Sarah Crouch
Position: Assistant Coach
Years Coaching: 2
Personal Best:
Mile – 4:44
5K: 15:49
10K: 32:37
10 Mile: 54:15
1/2 Marathon: 1:11:30
Marathon: 2:32
A two-time Olympic Trials qualifier, Coach Sarah has been running for eleven years, first at Hockinson High School, in Hockinson, Washington, then at Western Washington University, then professionally as a representative for Reebok through the ZAP Fitness group in Blowing Rock, North Carolina. Sarah currently resides and trains at high altitude in South Lake Tahoe, California with her husband Michael, (also a professional runner with ZAP Fitness).
Coach Sarah first discovered a passion for coaching in 2009 when she began coaching young women through the Girls On The Run program. The passion for running and improvement that Sarah experienced among these young women inspired her to pursue coaching those of all ages and abilities. Respected for her knowledge of the sport, Sarah has been published in Running Journal magazine as well as Adventure Northwest magazine.

"The beautiful parallels that our sport draws between those of all abilities is wonderfully unique. You would never find Michael Jordan playing a pick-up game at the YMCA or find a woman with a baby stroller standing in the Superbowl huddle, yet on race day, at the same time and in the same place, you will find the best of the best competing for the win as well as the very beginners of the sport, perhaps competing for the first time, every person feeling the same emotion, experiencing the same challenge. This is why I love the sport of running and why I am passionate about helping improve anyone who has the motivation to start!"
Jay Johnson
Position: Assistant Coach
Years Coaching: 13
Personal Accomplishments:
National Champions coached – 3
Renee Metivier-Ballie (3,000m – 2010)
Brent Vaughn (Cross Country – 2011)
Fernando Cabada (25 km – 2011)
Coach Jay is one of the most knowledgeable and respected coaches in the United States. His resume includes a master's degree in kinesiology and applied physiology, director of Boulder Running Camps, writer for Active.com and RunningTimes, presenter for various Nike sponsored clinics and camps, and has coached three athletes to US Championships in the last three years.
In the last few years, Coach Jay has turned his attention to coaching adult runners; including Boston qualifiers, Masters runners, and new runners to the sport. Perhaps Coach Jay's greatest strength is his desire and passion for learning about the sport and applying the latest research and training concepts into the schedules of his "everyday" runners.
"I strive to form a strong athlete-coach relationship and bond with every runner I coach. I have a passion for helping runners stay healthy, teaching them how to be better and smarter runners, and guiding them so they can reach their full potential."
Jeff Gaudette
Position: Owner/Head Coach
Years Coaching: 6
Personal Best:
1500: 3:46 (4:04 mile)
5,000m – 13:59
10,000m – 28:46
10 mile – 49:49
Half Marathon – 1:05:30
Marathon – 2:22:02
Coach Jeff has been running for 13 years, at all levels of the sport. He was a two time Division-I All-American in Cross Country while at Brown University and competed professionally for 4 years after college. Jeff has competed all over the world, in numerous marathons, and recorded Olympic Trials qualifying times in the marathon and 10,000 meters.
Jeff began coaching in 2005 while a member of the Hansons-Brooks professional team. He's had success at all levels of coaching; high school, college, local elite, and everyday runners. Under his tutelage, hundreds of runners have finished their first marathon and he's helped countless runners qualify for Boston. Jeff has been featured in Running Times magazine, Endurance Magazine, as well as numerous local magazine fitness columns. Jeff currently lives in Boston, Massachusetts, but coach athletes in 36 different states and 4 countries.
"I believe that no matter your level in the sport, running a personal best or achieving a goal is one of the greatest feelings you can experience. Guiding athletes to this experience and watching them succeed is what drives me to always be working to make you run faster. I have a true passion for helping runners of all ability levels reach their running goals. I take pride in bringing the knowledge I've accumulated from some of the best coaches in the world to runners everywhere."
Dylan Belles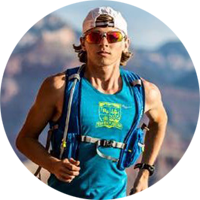 Position: Assistant Coach
Years Coaching: 3
Personal Best:
1500: 3:54
5,000m – 14:37
10,000m – 29:39
10 mile – 49:49
Half Marathon – 1:07:39
Marathon – 2:23:48
Dylan is a Graduate of The University of North Carolina at Greensboro where he studied Kinesiology-Fitness Leadership and participated within the Cross Country and Track programs. As an athlete he showed extraordinary development throughout his tenure, but his strongest development was within his leadership ability. Dylan served as a 4 year captain, and was named President of the Student –Athlete Advisory Committee during his senior year. Upon graduation, Dylan was honored for his services within the UNCG Community as a Student-Athlete.
Dylan continues to train vigorously for his goal of running the 2020 Olympic Trials Marathon. Of recent, he served as a member of Team Run Flagstaff, an Under Armor sponsored group in Flagstaff, Arizona. Over the last two years he has devoted his time to promoting and developing the organization and the runners within the Flagstaff community, ranging from school aged children, to older adults.
Now, residing back home in North Carolina, Dylan brings his athletic and coaching education to the Runners Connect Community, as well as his alma mater, UNCG, as a volunteer assistant.
Hayley Munn
Position: Assistant Coach
Years Coaching: 4
Our UK-based coach, Hayley, has been a runner since the age of 11. Throughout her teens she ran mostly track and cross country. However, she soon discovered that she was more suited to the longer distances.
She ran her first marathon at the age of 22, which is the 3rd fastest marathon ever by an u23 in the UK. She has since improved her personal best to 2:37 and been ranked in the top 10 nationally every year since 2013.
Hayley is a member of the Saucony Hurricanes Team as well as the Running With Us training group.
She started coaching whilst studying at Oxford University and found she really enjoyed helping others to reach their goals.
With a Master's in Exercise Physiology, she is extremely interested in the science behind distance running training and hopes to one day do a PhD in the subject.
She now lives in England where she assists in coaching the local running team whilst continuing to pursue her own marathon running ambitions.
Claire Bartholic
Position: Assistant Coach
Years Coaching: 3
Now a five-time Boston Marathon qualifier and competitive Master's athlete, Claire started running simply to get in shape for her high school reunion. The reunion came and went and she kept running.
Claire finished her first marathon at age 38 in a respectable 4:02 and was immediately hooked. She became a student of the marathon using Jeff Gaudette's training philosophy and Runners Connect coaching. In less than three years, she successfully shaved 30 minutes off her half marathon time and lowered her marathon PR to 3:06, remarkably without injury.
"Running has changed my life and Runners Connect coaching has made all the difference in my success," she says. "As a coach, I am passionate about sharing the tools and techniques I have learned at Runners Connect to help our athletes reach goals they never thought possible."
Laura McLean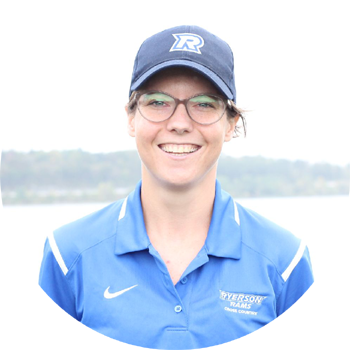 Position: Assistant Coach
Years Coaching: 2
Laura has a background playing elite and university varsity level hockey. She ran track and cross country in high school and came back to the sport of running in 2011. She quickly developed a passion for the community and began giving back through coaching and most recently race announcing.
Laura is NCCP Club Coach Endurance trained and has completed the NCCP Coaching Athletes With Disabilities program. She is the Coaching Coordinator in her club Longboat Roadrunners based out of Toronto, Ontario Canada and an Assistant Coach with the Ryerson University Cross Country Program.
Laura runs for the Saucony Hurricanes Team.
John Davis
Position: Head of Running Research
John Davis is a recent graduate of Carleton College and a long-time student of distance running. Currently, John has immersed himself in scientific research on physiology and biomechanics, trying to answer questions like "why do runners get injured?" and "how does training improve fitness?" At RunnersConnect, John researches the latest trends in fitness and exercise science and breaks down the complicated theories into easily digestible and applicable findings for you to implement. When any of the coaches or our athletes want to know if the latest fad is backed up by true science, John is the man we call upon.